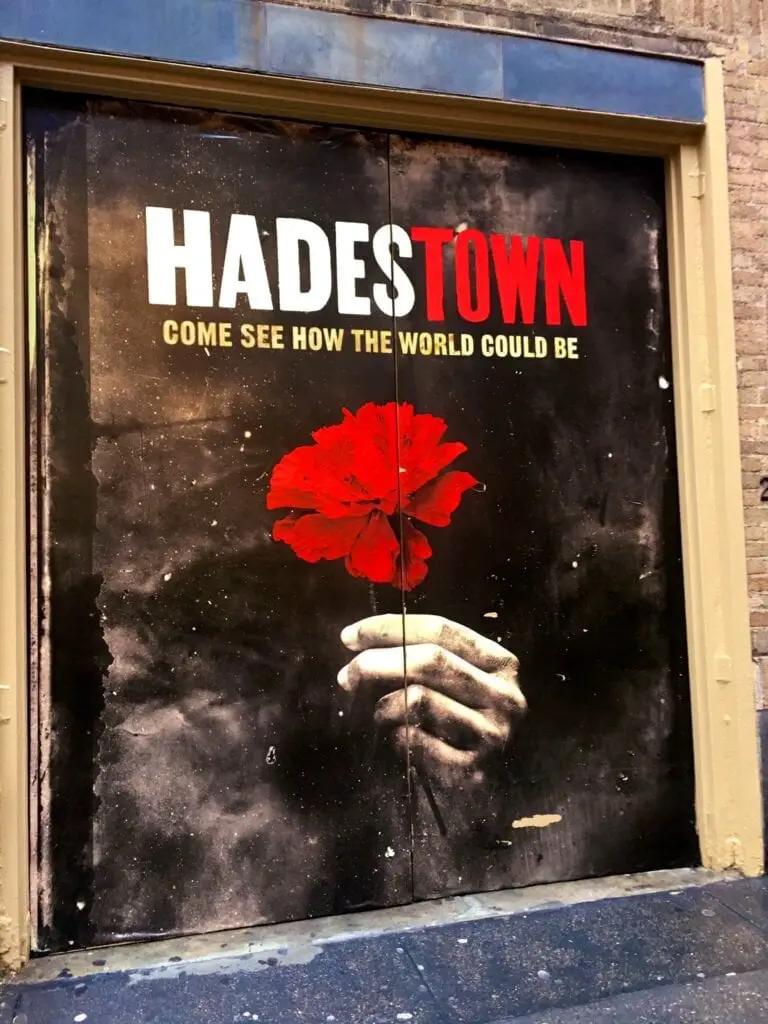 What is Hadestown?
A community theatre production that began in Vermont? Yes.  An immensely successful folk album?  Yes.  A smash hit musical on Broadway?  Yes.  Hadestown is all of those things yet much, much more.  Hadestown is an experience.  Just check the section named Fan Reactions to see what others are saying.  You can also look at the Hadestown Broadway Reviews and prior reviews, all of which are sparkling and extremely supportive of this magnificent art.
Hadestown returns to Broadway September 2nd, 2021.
What is Hadestown?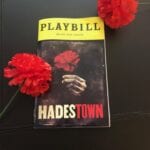 A community theatre production that began in Vermont? Yes.  An immensely successful folk album?  Yes.  A smash hit musical on Broadway?  Yes.  Hadestown is all of those things yet much, much more.  Hadestown is an experience.  Just check the section named Fan Reactions to see what others are saying.  You can also look at the Hadestown Broadway Reviews and prior reviews, all of which are sparkling and extremely supportive of this magnificent art.
Hadestown is a remarkably powerful love story that dives deep into the very existence of humanity and why humans continue to persevere and fight against all odds and obstacles. A cathartic experience like no other. Whether you are a experienced veteran of Broadway or someone looking to pick their first ever Broadway Musical, Hadestown is an opportunity not to be missed. Hadestown shows you how the world is, and how the world could be.
How much are tickets to Hadestown?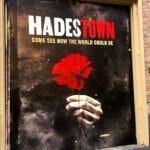 This depends on a variety of factors to include the location, date and time, and where you would like to sit in the venue. Tickets generally start above $50 and can be higher than that depending on the factors above plus overall supply and demand. You can always check HadestownTickets.com to see where Hadestown is playing and what seats you can purchase.
Hadestown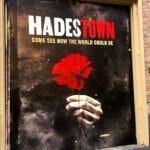 Hadestown is live on Broadway and tickets are available for all shows. Find the seats you want and purchase tickets today. Hadestown is a musical sensation that nearly swept the Tony Awards. Great seats are available with discount prices. Learn more about the Walter Kerr seating chart.
Event Meta
Start Date
September 2, 2021 7:00 pm
End Date
March 27, 2035 11:10 am
Event Location
Street
219 W. 48th Street
Take the journey to Hadestown and book your tickets today.
Charles McNulty of the Los Angeles Times raves emphatically about Hadestown. He states that it is one of the best if not the best pieces of musical theatre and art he has seen in his 25 years of covering musicals. McNulty says Hadestown more than deserves the Tony Award for Best Musical.
Here is an excellent excerpt from PobDust.com and Eden Arielle Gordon:
"Despite its grandiose foundations, Hadestown is so game-changing because of how relevant it is to modern life, and how intimately it explores the deepest human experiences we share. Essentially, it's a show about working, about greed and struggle, about love in the midst of hunger and poverty; and perhaps most of all, it's a critique of capitalism. It's a damnation of the American ethos of greed and unchecked consumption that lift up the super-wealthy while leaving the poor in the dust, an ethos that has generated the wastefulness that created the modern environmental crisis. This is what makes the show so radical, radical enough that it may be the start of a pronounced change on Broadway and in musical theatre on the whole."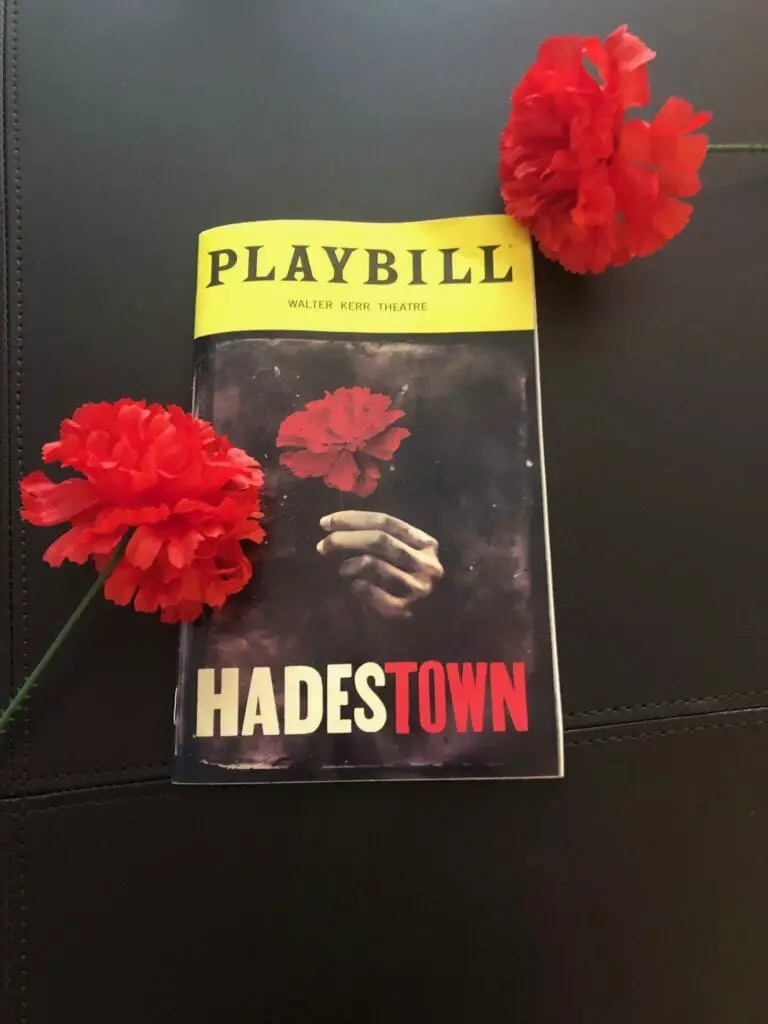 Hadestown was indeed a Winner of 8 Tony Awards. It was the winner of Best Musical and several others. The musical simply transcends time and Broadway and makes such a connection with the audience and even folks that have only this far been able to listen to the music. It is simply a piece of artistic majesty that stands out among all Broadway Shows.
How many Tony Awards did Hadestown win?
Hadestown was indeed a Winner of 8 Tony Awards. It was the winner of Best Musical and several others. The musical simply transcends time and Broadway and makes such a connection with the audience and even folks that have only this far been able to listen to the music. It is simply a piece of artistic majesty that stands out among all Broadway Shows.
The release of the Hadestown Original Broadway Cast Recording has only increased the level of excitement and desire to see the show.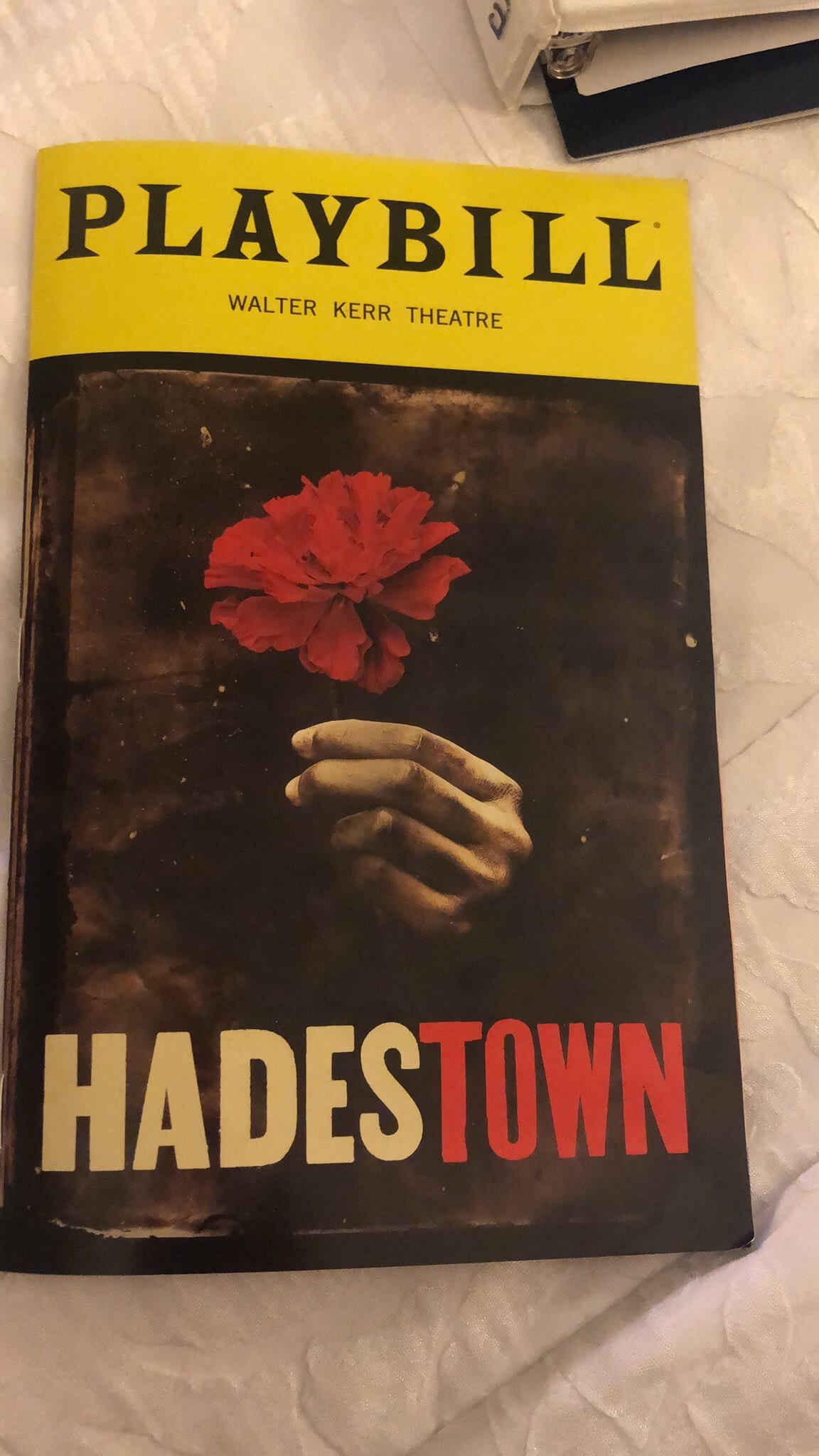 Hadestown has released the original Broadway cast recording (the OBCR) to an extremely positive reaction from the fans.
Hadestown is among the best Broadway musicals of our time. The show has garnered much appreciation and attention for its enticing storyline and solid performances by the actors. Hadestown received 14 Tony Awards nominations in 2019, just before the Covid-19 pandemic hit the world with its brute force. The show intertwines Greek mythology with the underworld and creates a completely different genre of its own kind. Here is what the stars of Hadestown have been up to since the pandemic.
Anaïs Mitchell
Anaïs Mitchell, the singer and creator of Hadestown, will appear in the new album of Big Run Machine of Justin Vernon and Aaron Dessner titled "Latter Days". The singer has been very active on her social media handles. The album is a take on one's journey from childhood to adulthood and how all your life is all but memories except the moment you live in.
When is Hadestown coming to Chicago?
When is Hadestown coming to Boston?
Reeve Carney 
Reeve Carney, the lead actor and a singer himself, will be seen in "Everybody Here Wants You", a biopic based on Jeff Buckley. He is also a part of MGM's ambitious project Gucci alongside Lady Gaga. In November and December 2020, he did many musical shows with Hadestown co-star Eva Noblezada. The actor seems to have a keen interest in politics and was posting regularly about the political events with great insight into it.
Eva Noblezada
Eva Noblezada, who plays Eurydice in Hadestown, has had a very tight schedule. The singer appeared alongside her Hadestown co-star in many musicals in late 2020. She is also doing a film titled "Easter Sunday" with actor Brandon Wardell. In conversations with "In the Envelope: The Actor's Podcast", she said that saying "No" to acting in films is "Not a Big Deal".
Andre Des Shield
The chief antagonist of Hadestown, Andre Des Shield, featured in a song titled "Draw own the Moon" with The Foxing. The single is scheduled for release on August 6. He received the Life Time Achievement award at the John Willis Theatre Festival. He also attended the Theatre World Award Gala, where he sang "None of Us Are Free".
Hadestown Tour
UPDATE: The Hadestown Tour is finally here as we all try and look forward to enjoying events and amazing performing arts venues and shows. The tour will commence in the early fall of 2021, and there are several stops planned across the whole country to include Boston, Los Angeles, San Francisco, Miami, Dallas, Houston, and much more. The tour will run through 2022 and well beyond. Given how spectacular this show is, you can expect the tour to go on for many years.
Hadestown Tour Schedule and Cities
Hadestown is heading out on tour in 2020 to show the world what its like to live down underneath. Check the Hadestown Tour page to see what cities near you will be hosting Hadestown. We will always have the latest updates on locations, schedules, dates, tickets, and cities for the Hadestown tour. They have mentioned some cities and stated that it would be more than 30 cities total. Who knows, perhaps Hadestown will even return to London. It was already in London and did extremely well there.
Some of the cities mentioned already include Denver, Houston, Minneapolis, Boston, Los Angeles, Miami, Orlando, San Diego, Tampa Bay, and New Orleans. Dallas and Austin are also confirmed now as well. Naturally, one would expect other Broadway Across America stops like San Francisco, Seattle, Atlanta, and Houston to join the mix as well.
Cast
Reeve Carney Hadestown
Life History Of Reeve Carney
Born in the family which was already winning Oscars in the acting industry, Reeve Carney is the New York-based singer and performer who made his Broadway debut in, 2011, in Broadway musical "Spider-Man: Turn off the Dark" as a character of Peter Parker.  In 2013, he hung up his Spidey suit and did the role in Penny Dreadful as Dorian Gray. Carney spent his time in blue clubs playing music with seniors, thus getting a greater music education. His hard work paid off, and he managed to join USC's prestigious Thornton School of Music only for a year.
Role In Hadestown
Guess what? Carney is performing in Hadestown on Broadway in the show as the Orpheus, a young dreamer. Purchase the Hadestown discount tickets to see yourself. Let's take you around it. Hadestown is a re-imagined version, made much better by famous stars, of Greek myth story of Orpheus and Eurydice. Like the Orpheus who is considered the best musician and poet, Carney has some similarities with his character in real life too. Carney's role in Hadestown, winner of a massive 8 Tony Awards, is obviously the absolute breakout moment of his burgeoning career.  Hadestown performs at the Walter Kerr Theatre in NYC. 
Anyhow, Hadestown soundtracks are considered an amalgamation of classic and tragic stories. Like in this latest one, Carney as Orpheus is going to lose his love Eurydice and will make a journey to the underworld known as Hades. He will be given his love but with a condition of never to misbelieve about the presence of Eurydice, awarded by Hades. His music is what the reasons for her coming back becomes. He is awarded her freedom from the underworld because of his one good act; being a musician.  The Hadestown Original Broadway Cast Recording is a smash hit.
Carney's involvement in the sensational track "Wait For Me" no doubt contributed to the rise of the #waitformechallenge.  This is where fans from anywhere perform their own rendition of "Wait For Me" and share it via Twitter, Instagram, Snapshat, Facebook, etc.  Hadestown fan reactions on social media and elsewhere in general are very passionate and enthusiastic. 
The themes of Hadestown soundtracks are contemporary and classic too. In the first sense, they tell the terrific story of climate change and make a similarity of our contemporary world with the life at Hades and in the second sense, it is a great Greek myth. It is symbolic relativity of modern-day human to the stories of Greek gods Hades and Persephone who were considered as the guardians of summer and winter but forgotten to ease the earth. Well, Hadestown brings you the best opportunity to quench your sole's thirst which after reading much really wants to see how all this happened. Grab the Hadestown discount tickets now and attend the latest Hadestown soundtrack to reward your soul a great time.
Other Broadway Shows
Broadway theatre refers to the theatrical performances presented in the 41 professional theatres.  Broadway shows are synonymous with the city of New York. The word Broadway is often used as a shorthand for theatre. Each year millions of people like you gather in the city of New York to see the Famous shows like Hadestown soundtracks. From The Lion King to the recent shows like Hamilton, Broadway has not limited itself but manifested the horizon less world to your like people.  There are tons of incredible shows such as The Book Or Mormon, Dear Evan Hansen, and Come From Away in the musical genre accordingly.  It showed some winners of Tony Awards but did not limit itself with the famous ones only. There exists a complete list. Beautiful—The Carole King Musical open till 27th October of this year, Beetlejuice showing now. Grab the discounted tickets of Be More Chill which is about to end on 11 August.
Andre De Shields
Andre De Shields is a famous American actor, director, singer, and choreographer, born January 12, 1946, in Baltimore, Maryland. Good news is he's now performing on Broadway, playing the amazing role of Hermes in the musical Hadestown. Andre De Shields has received his award: Tony Award for Best Featured Actor in Musical for Hadestown on his third nomination.
Role In Hadestown The Broadway Musical
Andre De Shields has played Hermes, the shape-shifting god of rhetoric in the Hadestown. He's the escort of the young lovers, Eurydice and Orpheus, on their journey to the Underworld, and the narrator-guide to the audience. As a kind of griot, Andre De Shields described him, infused with the world's history. However, Andre gets the very first and the last lines in the iconic show, and in his most stylish and modestly winged silver suit, he never leaves the stage.
During his inspiring 50 golden years of career, Andre De Shield has amazingly distinguished himself as a versatile actor, educator, and director. He has spasmodically portrayed Hermes in Hadestown since 2012, before joining hands with production permanently for the critically acclaimed at London's National Theatre.
Acting Career
He started his career in 1969 at Chicago's Shubert Theatre, The American Tribal-Love Rock Musical. In 1971, he began performing in Wrap by joining hands with The Organic Theater Company. Similarly, successfully moving forward in his career life, he started his career as a choreographer. He did choreography for Saturday Night Live and Sesame Street.
Additionally, he also performed in many televised productions like The Music Lives on in 1984. That's not it! He continues his hard work while holding professorships at Sothern Methodist University, and New York University.
Other Broadway Roles
Andre De Shields has performed a lot of incredible and memorable characters during his 50 years of career. He has played Hermes role in Hadestown 2019, as a host in The 23rd Annual Easter Bonnet Competition – 2009, as CHIAMBUANE 2009, as Graham in PRYMATE 2004, with "Graham's Boogie" Choreography. In 2000, he performed as Noah "Horse" T. Simmons in the Full Monty, and as Jester in Play On! In 1197.
Awards He Has Won
While talking about his awards, then this wonderful theatre player at the age of 73 won the Tony Award for Best Performance by an Actor in a Musical for Hermes role. In 2018, he won Bob Harrington Lifetime Achievement Award. Andre won the Jeff Award for actor in a supporting role in 2014—musical. In 2004, he won AUDELCO Recognition Award as a leading actor for the production Dream on Monkey Mountain. So we can say he has maintained a remarkably successful career life.
Nevertheless, it'd be worth-seeing to see his live performance and cheer this old talented actor. He has performed a bundle of incredible roles in various shows.
Rachel Chavkin – Director
Rachel Chavkin is the director of Hadestown. She is very passionate and vocal about diversity in performing arts and on Broadway. Chavkin earned the Tony Award for Best Direction of a Musical and thrust herself to very top levels of Broadway, but she is far from satisfied with that. In her acceptance speech she strongly stressed the importance of diversity in art and culture and in particular on Broadway and serves as an inspiration for all.
Chavkin is also the Founding Artisitic Director of The TEAM. The TEAM is a Brooklyn based unit that devotes all its efforts towards theatrical productions oriented around the experience of living in America today.
Rachel Chavkin
Rachel Chavkin is an American stage director who has directed and created many successful plays. She is most well-known for directing Natasha, Pierre, & The Great Comet of 1812, and the much-loved Hadestown at the Walter Kerr Theatre.
Background
Rachel Chavkin has a Bachelor in Fine Arts degree from the New York University's Tisch School of Arts. She then went on to pursue a Masters in Fine Arts degree at the prestigious Columbia University School of the Arts. From her experience, she began to direct and create plays for The TEAM, including Roosevelvis, Architecting, and Mission Drift.
One of her most well-known creations is Three Pianos, which went on to feature at the Off-Off-Broadway at the Ontological-Hysteric Theatre, as well at the New York Theatre Workshop. Her directorial work in Thee Pianos won her the 2010 Obie Award, Obie Special Citation for Three Pianos.
Rachel Chavkin then went on to create Natasha, Pierre & The Great Comet of 1812, which opened to rave reviews and won critical acclaim. The musical won a staggering 12 nominations at the 71st Tony Awards, including one for Best Director of a Musical. Chavkin also directed The Royale and Lempika, both of which were incredibly successful.
Hadestown
Rachel Chavkin directed the immensely popular folk opera Hadestown, which opened officially at the Off-Broadway New York Theatre Workshop in 2016. The play won her the prestigious Tony Award for Best Direction of a Musical. She was congratulated for being the only woman nominated in the category, emerging as the winner of the lot.
Views on diversity in performing arts and Broadway
Rachel Chavkin is a strong advocate for diversity and representation in the field of performing arts and Broadway in particular.
She believes that several women, especially artists of color, are successfully making their way out of prejudice and are part of the movement of inclusivity, gender diversity, and racial diversity. She urges other creators within her industry and beyond to be more imaginative with the casting and story-telling process, to reflect the ideals of the modern, inclusive era.
Eva Noblezada
Eva Noblezada is an American Broadway and stage actress and singer. She has famously portrayed the role of Kim in the West End and Broadway revival of the musical, Miss Saigon. She received a 2017 Tony Awards nomination for the latter performance. She played the role of Eurydice in Hadestown, for which she won herself a second Tony nomination in 2019.
Noblezada was born in San Diego to a Mexican-American mother and a Filipino father. She attended the Northwest School of Arts till the age of 17 when she was scouted for the role of Kim in the West End reprisal of Miss Saigon by Cameron Mackintosh.
Eva then went on to play the role of Eponine in the West End production of Les Miserables in 2016. She got married to fellow actor and longtime boyfriend, Leo Roberts, in 2017. In 2019, she acted in a film titled "Yellow Rose," where she played the role of Rose Garcia. She also won the Broadway.com Audience Choice Award the same year for "Favorite Leading Actress in a Musical."
Eva Noblezada secured the WhatsOnStage Award back in 2015 for "Best Actress in a Musical" for her performance as Kim in the Miss Saigon reprisal.